HEWA BORA AIRWAYS
In Memoriam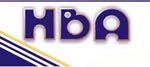 République Démocratique du Congo

Code IATA : EO Code OACI : ALX

Connue précédemment sous les noms de Congo Airlines, Zaïre Airlines et Zaïre express, elle fut fondée en 1994.

Fin des opérations : juillet 2011.

Democratic Republic of Congo

IATA code : EO ICAO code : ALX

Established in 1994, it was previously known as Congo Airlines, Zaire Airlines and Zaire Express.

Date operations ceased : July 2011.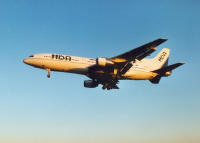 Lockheed L-1011-250 Tristar
9Q-CHA
Liège - LGG 2002