Shanghai Airlines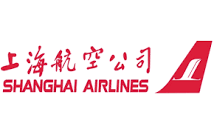 Ceci n'est pas le site officiel de la compagnie.
Pour joindre le site, voir en bas de page.
This is not the official webpage of the airline.
To join it, please see at the bottom of the page.
Chine

Code IATA : FM Code OACI : CSH

Compagnie indépendante fondée en 1985. Rachetée par China Eastern Airlines le 13 juillet 2009.

China

IATA code : FM ICAO code : CSH

Founded in 1985 it was bought by China Eastern Airlines on 13 September 2009.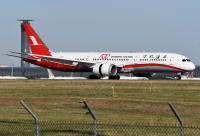 Boeing 787-9 Dreamliner
B-1111
100th Shanghai Airlines
Paris Roissy - CDG 22/09/22