Thomas Cook AirlinesBalearics
Ceci n'est pas le site officiel de la compagnie.
Pour joindre le site, voir en bas de page.

This is not the official webpage of the airline.
To join it, please see at the bottom of the page.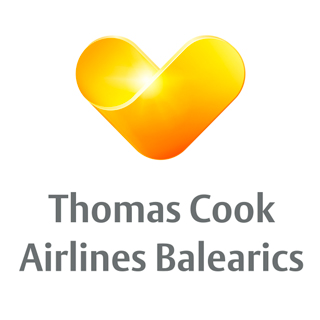 Espagne

Code IATA : H5 Code OACI : CTB

Compagnie créée en 2017. Malgré la faillite de sa maison mère le 23 septembre 2019, elle continue à voler.

Spain

Iata code : H5 ICAO code : CTB

Leisure airline founded in 2017. Despite the collapse of its parent company on 23 September 2019, it continues to operate.
Airbus A.320-212
EC-MVF
Düsseldorf - DUS 04/08/19

Airbus A.320-214
EC-MTJ
Düsseldorf - DUS 04/08/19