German Airways
Ceci n'est pas le site officiel de la compagnie.
Pour joindre le site, voir en bas de page.

This is not the official webpage of the airline.
To join it, please see at the bottom of the page.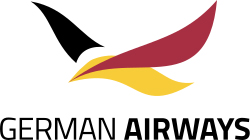 Allemagne

Code IATA : ZQ Code OACI : GER

Compagnie régionale fondée en 1974 sous le nom de LGW, elle fut rebaptisée German Airways en 2020 en collaboration avec WDL après son rachat par Zeitfracht Group.

Germany

IATA code : GA ICAO code : GIA

Regional airline founded in 1974 as LGW, it was rebranded German Airways in 2020 operating alongside WDL after it was bought by Zeitfracht Group.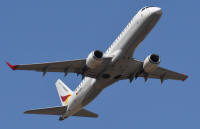 Embraer ERJ-190LR
D-AZFA
Luxembourg - LUX 29/06/22